Nisha Chauhan's photo of her cats Pipey and Orange is the winner of Community Concern for Cats' April photo contest! Out of 20 entries, Chauhan's won by having the most viewers "LIKE" her photo on Community Concern for Cat's Facebook Page. The fundraiser netted this local all-volunteer cat rescue organization, $300.

Pipey and Orange's photo will be CC4C's Facebook Page Profile photo for the month of May. It's the picture in the left hand corner. Then each month thereafter, the profile photo will be changed out to show another entry, in order that all entrants' photos are pictured.

Chauhan lives in Orinda with six cats all of whom came to her doorstep looking for food, but got a whole lot more. She often sees Pipey and Orange together in this loving pose with their tails crossed. "They groom each other, and really love one another! It is such a joy to see their friendship," Chauhan says. Chauhan rescues the homeless cats that come to her door, as well as those at her workplace.

CC4C thanks all the people who donated to this fundraiser. It really helps its Clayton Cat Hospital where it has been providing spay and neuter surgeries and health care for feral and abandoned cats in Contra Costa County. CC4C is also adopting out rescued cats. Please see their website for cats up for adoption and then email the foster of the cat you are interested in.
First Place in Community Concern for Cats' April photo contest.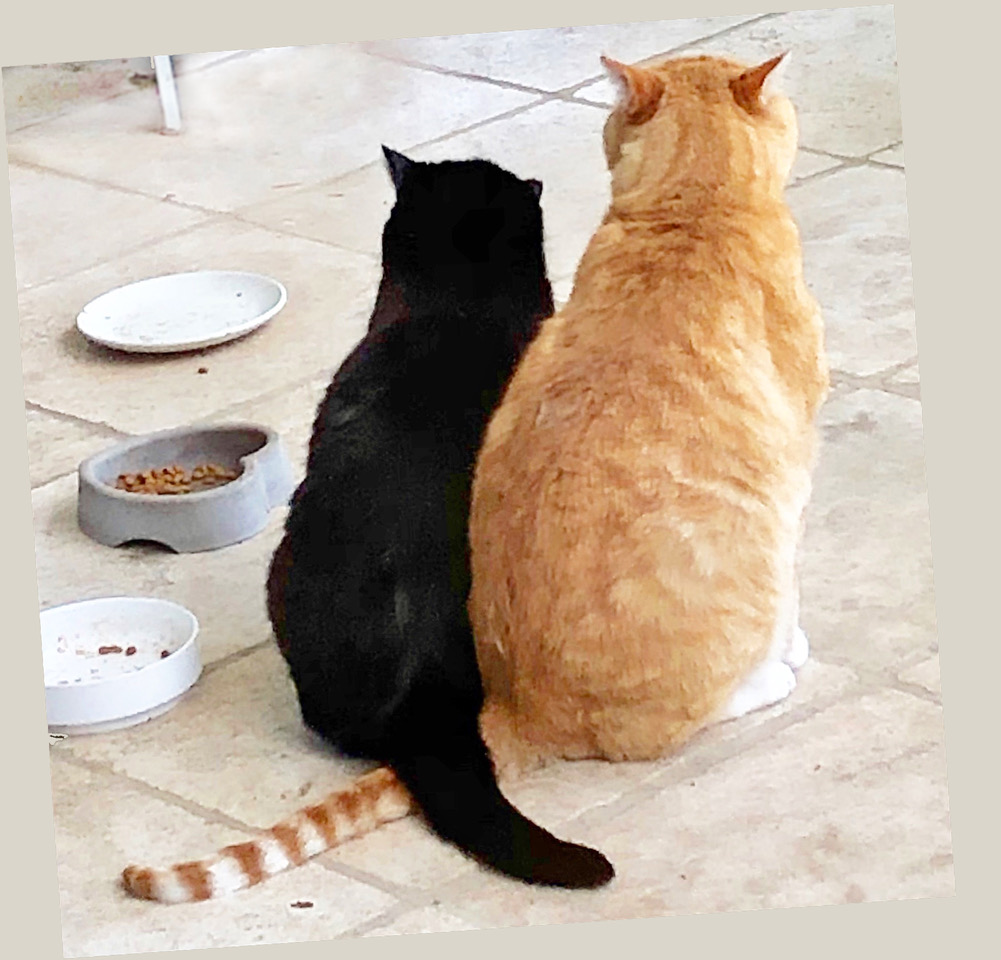 Orange and Pipey in love at home. This gives a frontal view of the 2 cats in the winning picture. This is not the winning picture.